803 Vistas Totales, 1 Vistas hoy
Caid S.A.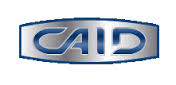 Datos de Contacto
Dirección: Av. Los Leones 220, Of. 207, Santiago
Fono: (56 5…Ver Completo
Web: Ver Homepage
[flexiblemap address="Av. Los Leones 220, Of. 207, Santiago" zoom="14" title="Caid S.A." width="100%" description="Av. Los Leones 220, Of. 207, Santiago"]
¿Tiene información actualizada de esta empresa?
Ayúdenos a mantener la data actualizada.
Sobre la Empresa | Caid S.A.
CAID Industries – About CAID
About CAID Industries
Located in Tucson, Arizona, CAID's facilities include 20 acres of fenced-in yard and over 150,000 square feet of office and production facilities. Since 1947 CAID has forged a leadership role in the metal fabrication industry in the Southwest. Today, our company's experience and reputation reach as far as Europe, South America and beyond.
Our five contracting licenses – general engineering contracting, structural steel erection, tank fabrication, ventilation work and sheet metal work – enable us to keep large, complex projects in-house. We also hold three ASME Code stamps for shop and field welding of tanks, piping and boilers.
At CAID our team includes: in-house engineers, technicians, design detailers, programmers, project managers, certified welders, metal fabricators, painters, machinists, support personnel, and many others.
CAID as a Business Leader
CAID believes that supporting and promoting regional industries, businesses, higher education, and local commerce is a key element to insure a strong economic future for our community. CAID takes an active interest in many different organizations to promote these ideals. Over the years there have been too many to mention them all, both local and regional projects, from the Portland Cement company plant expansion, to the Rosemont Mine.
Here is a very brief list of some of the organizations that CAID has had involvement with in the last few years.
Many, many more
CAID in the community
Supporting our communities has been a CAID priority since the company was founded in 1947.Our leadership has supported numerous capital projects for the Habitat for Humanity, The University of Arizona Medical Center, St. Mary's Hospital, the YMCA & several local Churches.
We encourage employee involvement in our local Schools, Churches, Charitable Events & youth activities. Our direct contributions and in- kind donations help over 60 charities annually. This is in addition to the establishment of 2 Philanthropic Funds through the United Way of Tucson that are fully funded annually. These funds are used to respond to the communities' greatest needs with little notice in good times and bad.
In recient years we have worked with
Current Events
Tucson Festival of books – If you would like to be a part of this community effortpromoting literacy in Tucson, CAID Industries will becollecting books year-round for this annual event.
You can drop your books off any weekday between 8AM & 5PM at:
CAID Industries, Inc.
2275 E. Ganley Road
Tucson, AZ 85706
Or contact Nancy DeRose 520.294.3126
We will be more than happy to pick up your book donations.
Proceeds from book sales will go to support Habitat for Humanity Tucson.