DANFOSS INDUSTRIAS LTDA.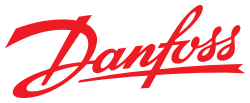 Datos de Contacto
Dirección: Av. del Valle 577, Of. 203, Huechuraba – Santiago
Fono: (56-2…Ver Completo
Web: Ver Homepage
[flexiblemap address="Av. del Valle 577, Of. 203, Huechuraba – Santiago" zoom="14" title="DANFOSS INDUSTRIAS LTDA." width="100%" description="Av. del Valle 577, Of. 203, Huechuraba – Santiago"]
¿Tiene información actualizada de esta empresa?
Ayúdenos a mantener la data actualizada.
Sobre la Empresa | DANFOSS INDUSTRIAS LTDA.
Global navigation
Choose a region

Our Engineering

Engineering Tomorrow

We play an active role in the main growth themes in a world that is rapidly changing: infrastructure, food, energy and climate are the focus of our business. Cities for millions that touch the sky. A richer harvest to feed a growing world. Keeping food fresh and our children warm in a world that can make more out of less.

Our Aspiration

Our Aspiration

Our Aspiration: We are Engineering Tomorrow. We passionately push boundaries on results and reputation.

Our Promise: We earn customer loyalty through excellence in Quality, Reliability and Innovation.

Our Behaviour: We build our business on trust and integrity. We are innovative in our ambition to exceed expectations. We are global and embrace diversity. We treasure sustainable results.

Facts and History

Facts and History

Our Engineering Tomorrow mindset dates back to September 1, 1933, when Mads Clausen founded Danfoss in his parents' farmhouse in Nordborg, Denmark. Since then, the business has grown from a solo enterprise into one of the world's leading suppliers of energy-efficient and innovative solutions.

Financial Information

Financial Information

We strive to deliver solid and sustainable financial results. Find the latest information about our financial performance here, or browse through the archive of reports, presentations and press releases.

Danfoss Media Center

Danfoss Media Center

In the Media Center, you will find news and photos as well as more information about Danfoss and our social media accounts. Please feel free to use the materials for background research or articles.

Media Contacts

Media Contacts

Danfoss Media Relations can be reached 24/7 at: +45 70 20 44 88

Working at Danfoss

We seek committed people

If you want to create powerful engineering solutions, drive a sustainable future across infrastructure, food, climate and energy, Danfoss is where you'll make a real impact.

If you are an experienced professional ready to bring forward your ideas, then Danfoss gives you the freedom to do so. If you are a graduate or student wanting to start your career, we give you a range of opportunities for growth. So start engineering tomorrow – today at Danfoss!

Engineering tomorrow

Empowering you to make an impact

Engineering Tomorrow doesn't just happen. It starts with your commitment to excellence and your determination to delve deeply into complex challenges. That's why we empower you to take your ideas further: to apply your field of expertise, and to find ever more simple solutions to ever more complex challenges.

Join the Danfoss team today! Experience the satisfaction that comes with working for a global company that empowers you to make an impact.

Procurement

Procurement at Danfoss

Procurement is handled by a global organization which is divided into a centralized category management team and divisional operational purchasing units. More than 400 colleagues worldwide focus on all procurement areas.

Procurement at Danfoss aims to ensure full engagement and commitment towards all commercial levers, Quality, Code of Conduct, and continuous improvements.

What we Purchase

What we Purchase

Materials and services are divided into four main categories. See the materials relevant to your business and fill out the supplier application.
Contact Danfoss
Message
Request *
Message *
Your information
Name *
Company
Zip code*
Address *
Country *
Please wait while sending message
Thank you, your message was sent successfully to Danfoss. We will get in touch with you soon.
An error occurred
Sorry for the inconvenience, but there was a problem sending your request to Danfoss. We kindly ask you to try again later.
Sign up for Danfoss eNewsletter
My Product List
The product list contains all the products you saved while browsing through the products area. Your product list will be available next time you visit our site, if you do not chose to clear it.
products on your product list
Product
Code number
Type
Name
Add a note
Save your note
Making more out of
the energy we use

Every dinner plate can serve
more fresh, healthy food

Every degree of warmth
can be enjoyed
more conveniently

Every growing
city can raise the
standard of living
Solutions ready to meet global water challenges

Lack of water and climate change are among the top 5 global risks, according to the World Economic Forum.

Engineering Tomorrow

Danfoss engineers technologies that enable the world of tomorrow to do more with less.

The Danfoss film

Explore how Danfoss is Engineering Tomorrow, today.

NovoCon™ S Digital Actuator

The actuator connects your heating or cooling system to the Building Management System (BMS).

New room thermostats for floor heating

Scandinavian design with multiple features.

Solutions in District Heating and Cooling

Danfoss is the leading pioneer in district heating and cooling. Explore the areas where Danfoss can make an impact together with you.

Ball valves for CO2

Bi-flow GBC ball valves for CO2 improve the robustness of the refrigeration system and make servicing easier.
Be social Take part
Want to socialize with us? Get to know us and take part in the conversation