2,597 Vistas Totales
Efco de Chile S.A.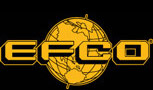 Datos de Contacto
Dirección: Carretera General San Martín 7400, Santiago
Fono: (56 2…Ver Completo
Web: Ver Homepage
[flexiblemap address="Carretera General San Martín 7400, Santiago" zoom="14" title="Efco de Chile S.A." width="100%" description="Carretera General San Martín 7400, Santiago"]
¿Tiene información actualizada de esta empresa?
Ayúdenos a mantener la data actualizada.
Sobre la Empresa | Efco de Chile S.A.
September 5, 2015
Forming and Shoring Equipment for Concrete Construction
Plate Girder

Heavy-duty, self-spanning forming system Ideal for bridge, stadium, marine, power plant, and high-rise concrete construction

Redi-Radius

Heavy-duty adjustable radius forming system – Can adjust to any radius without additional pieces, parts or angles

EFCO LITE

The complete lightweight forming system – Reduce your crane size and costs while increasing productivity

E-Z DECK

Decking and shoring system – Made with engineered efficiency, simple mechanics, and amazing flexibility

EFCO DECK

Multi-purpose handset shoring system – Single-post handset shoring system for elevated poured-in-place concrete slabs
EDUCATION, EDUCATION, EDUCATION
A BETTER WAY
It is important to always be looking for a better way to do things, and that is the foundation for EFCO's continuing successes. As my brothers and I were growing up in our home in Des Moines, Iowa, there was never a second thought about going to college, of course we were. There was never a question about what we were going to eat as meals at home; it was what was put in front of us. Maybe we had questions about who would wash and who would dry the dishes, but we always knew without question we were going to do them, and we did. My, how things have changed in this world!
HAWAIIAN HIGHRISE
LUXURY RESIDENCES
PACREP LLC, a private Owner/Operator/Developer headquartered in California will be opening a luxury hotel and condominium tower in the heart of Waikiki. The Ritz-Carlton Residences is a 37-story highrise scheduled to open in early 2016. PACREP LLC's development team included General Contractor Albert C. Kobayashi, Inc. of Waipahu, Hawaii, who once again chose EFCO as their partner to supply a complete forming package for the concrete on the 37-story tower and lower podium shops.
CONCRETE TOWER – ORANGE BARREL MEDIA HEADQUARTERS
© 2015 Hanley Wood, LLC. All Rights Reserved. Republication or dissemination of "Concrete Tower" (Concrete Construction, July 2015) is expressly prohibited without the written permission of Hanley Wood, LLC. Unauthorized use is prohibited. EFCO is publishing "Concrete Tower" under license from Hanley Wood, LLC.