2,276 Vistas Totales
Flanders Electric Chile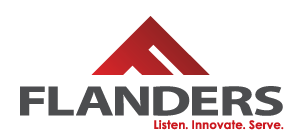 Datos de Contacto
Dirección: Av. Radomiro Tomic 7203, Antofagasta
Fono: (56 5…Ver Completo
Web: Ver Homepage
[flexiblemap address="Av. Radomiro Tomic 7203, Antofagasta" zoom="14" title="Flanders Electric Chile" width="100%" description="Av. Radomiro Tomic 7203, Antofagasta"]
¿Tiene información actualizada de esta empresa?
Ayúdenos a mantener la data actualizada.
Sobre la Empresa | Flanders Electric Chile
Three Generations of Quality and Service
FLANDERS was founded as a two-man motor repair shop in 1947 in Evansville, Indiana; over the course of six decades, our core competencies have expanded to include superior engineering, manufacturing, and repair services that put us at the very forefront of our industry.
Through an unwavering commitment to quality, service and innovation, the privately held company has become a worldwide force within the industry with over 850 employees, more than one million square feet of shop, office and inventory space, and field and service centers in the U.S., Canada, Australia, South America and South Africa.