351 Vistas Totales, 1 Vistas hoy
Koddaert Acero SpA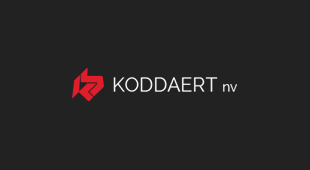 Datos de Contacto
Dirección: Av. Manquehue Norte 151, Of. 1103, Santiago
Fono: (56 2…Ver Completo
Web: Ver Homepage
[flexiblemap address="Av. Manquehue Norte 151, Of. 1103, Santiago" zoom="14" title="Koddaert Acero SpA" width="100%" description="Av. Manquehue Norte 151, Of. 1103, Santiago"]
¿Tiene información actualizada de esta empresa?
Ayúdenos a mantener la data actualizada.
Sobre la Empresa | Koddaert Acero SpA
Our team provides solutions that suit our customers.
Koddaert nv
About Koddaert
About 70 years ago there was a smithy in the city of Torhout, West-Flanders, that became the foundation of Koddaert nv. After two generations, Jean-Pierre Heynderick (the current director) joined the company in 1983. Since then Koddaert nv has grown and profiled itself as an international company specializing in non-prime steel products: flat rolled steel, waved steel sheets, profile sheets, merchant bars, steel beams and tubes
Koddaert operates from an ultra modern facility with top notch machines and advanced means of communication, guaranteeing their products a 'first class treatment'.
Director Jean-Pierre acknowledges the importance of a thriving team spirit. A healthy team spirit guarantees the growth of Koddaert on the international market. The latest software applications and technical performances ensure an adequate stock management, a perfectly smooth workflow and 100 % customer service. Customers feel that focused dedication
Do you want to know Koddaert nv better? .
Play video
Koddaert produces its own green energy. We think about the future of the planet.
Team
Melanie Vandewaetere
Sales tinplate, tinfree, misprints, blackplate
News
New Zeebrugge terminal on TV
18 June 2015
The opening of Koddaert's new storage facility for steel coils at the port of Zeebrugge – the logistical heart of West Flanders and an excellent operating base from which to serve the world – attracted the attention of Belgian TV-station Focus-WTV.
In the interview, ceo Jean-Pierre Heynderick explains that the growing demand for non-prime steel and the need for an efficient and sustainable way of working were the key drivers behind the relocation project. He also emphasizes the close cooperation with Verbrugge Terminals and brought up his passion for tennis (Koddaert has signed a sponsorship with Belgian tennis talent Alison Van Uytvanck).
Watch the or .
Z-Sports visits Koddaert and Kirsten Flipkens
5 May 2015
Koddaert nv is more then non-prime steel business. We have a passion for tennis.
Koddaert is a name in tennis providing indoor and outdoor facilities.
Channel Z is a belgian commercial TV-Channel with a show bringing Sport and Business together.
You can watch below the or .
Koddaert Auctions
1 April 2015
Koddaert would like to present its new auction system. As of today you can register and check online our steel auctions. Once registered, you will get email notifications of every new auction.
Please check now and register on
Each offer contains some information, pictures and of course a detailed packing list.
If you would have some questions, please feel free to contact or .
Also note that in the near future we will launch a Koddaert app. We will inform you as soon as the app is available.
Partnerships