Descripción
108 Vistas Totales, 1 Vistas hoy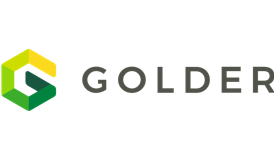 Golder provides a broad range of environmental and engineering solutions to power generation and transmission line clients including siting, permitting, environmental impact assessments, construction and operation compliance, due diligence and decommissioning/demolition. Our services support all renewable and power generation and cogeneration technologies:
Thermal – Fossil
Nuclear
Hydro
Renewables – wind, small hydro, solar, geothermal and biomass
District heating/cooling and distributed generation
Our environmental expertise spans air resources, noise, water, ecological compliance and due diligence services, waste handling and human/ecological risk assessments. Our civil, geotechnical and water resource engineering provide expertise in foundation and storm water management, water supply, make-up water reservoir development and ash management.
For more information, contact:
Andrés Camañot. +562 26162134 (Santiago office)
Please fill out the fields below.
Enter your message
Más información sobre este producto consulte en: http://www.golder.cl/en/modules.php?name=Sectors&op=viewlive&sp_id=74