Descripción
43 Vistas Totales, 1 Vistas hoy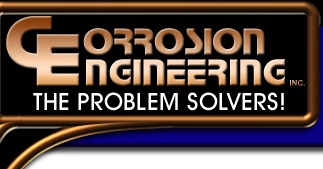 Corrosion Engineering Inflatable Liners
Inflatable liners are used in chutes where buildup is a problem. A screen machine running in the buildup of an underside chute can suffer from premature wear and failure, not to mention the increased maintenance and costly downtime. Once the liners are installed they are periodically inflated which breaks loose most material that has begun to build up on the lining.
The inflatable rubber liner premiered in early 1990. During that year, three other inflatable liner systems were installed. These liner systems were put into severe applications where their effectiveness would be determined in a very short period of time. Without exception, all of these inflatable liner systems proved their effectiveness with great success. The inflatable liner has proven to be a very cost-effective solution.
An article taken from the Amax annual report.
Más información sobre este producto consulte en: http://www.corroeng.com/inflatable_liners.htm