648 Vistas Totales
Herrenknecht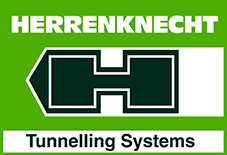 Datos de Contacto
Dirección: Av. del Valle 787, Of. 603, Ciudad Empresarial, Santiago
Fono: (56 2…Ver Completo
Web: Ver Homepage
[flexiblemap address="Av. del Valle 787, Of. 603, Ciudad Empresarial, Santiago" zoom="14" title="Herrenknecht" width="100%" description="Av. del Valle 787, Of. 603, Ciudad Empresarial, Santiago"]
¿Tiene información actualizada de esta empresa?
Ayúdenos a mantener la data actualizada.
Sobre la Empresa | Herrenknecht
Herrenknecht takes on corporate responsibility for people and the environment – in every respect.

Innovative and successful hundreds of times: EPB Shields from Herrenknecht for soft and cohesive soils.

Efficient transport of excavated material.

Find the right solution for your specific project requirements.

Temporary supply: Tunnel boring machines for rent.
Reliable alternative if the project conditions fit.

Modern tunnel boring machines to create efficient transport infrastructures.
Flexible tunnelling technology for the construction of supply and disposal infrastructures.

Herrenknecht offers a complete portfolio of innovative equipment for the construction of underground infrastructure in mines.

Pioneering drilling technology for the exploration of geothermal energy at depths up to 8,000 meters.
To explore oil and gas deposits at great depths safely and efficiently.

Unique number of successfully mastered projects: Convince yourself of our leading expertise.
As fast as ever: Herrenknecht technology realizes mining projects in record speed.

Environmentally-friendly method for installing pipelines over long distances.

Pipe by pipe safe and quick to the target.
Secure tunnel lining with precision segments.

You want to create your future together with Herrenknecht? Then we'd like to get to know you better.

The new Herrenknecht online magazine
5,100
employees worldwide work at 80 locations for Herrenknecht
Company
Mechanized tunnelling technology for modern infrastructures
________________ Herrenknecht is the leading provider of holistic technical solutions in mechanized tunnelling, building on the experience of more than 2,850 projects worldwide. For all diameters, in all geologies and in all areas of application – railway, metro, road, utility, pipelines, hydropower, mining and exploration.
We offer our customers a complete portfolio of mechanized tunnelling technology, additional equipment and services and therefore project-specific complete solutions. We call them "Full Range Solutions". Our focus is placed on clear value propositions, measurable benefits for the customer and team spirit.
Data loading