Descripción
166 Vistas Totales, 1 Vistas hoy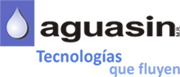 The genesis of our line of products for cleaning and disinfection is focused on the industry in general, and responds to the need to listen to our customers, to identify and understand their requirements and expectations.
We have a highly specialized team of professionals and technicians, ready to give quick answers, as hygiene and disinfection solutions can never expect. Combat microorganisms involves to keep full control of all parameters and have the ability to adapt to each new condition. This double obligation imposed on us to integrate all areas, from research to design and production, marketing services related. And, very gradually, this administration has allowed us to position ourselves in every sector of industry application.
| | |
| --- | --- |
| Measures for cleaning and disinfection of surface. | Cleaning and disinfection procedure area, completed. |
CIP Detergents and Sanitizers, Food Industry.
| | |
| --- | --- |
| CIP Cleaning and disinfection | CIP interior |
Chemical Cleaning Equipment and Process Lines
Water Ponds Sanitation and Cleaning Service
Más información sobre este producto consulte en: http://www.aguasin.com/en/category/areas/02-PQ/limpieza.php